The ruins of castle Festenstein
The most famous landmark of Andriano is Festenstein.
Perched high above Andriano on a vertiginous rocky spur of the Gola del Rio Gaido gorge, it is only accessible via a steep, sloping mountain trail. It was clearly the intention of the builders that the fortress would be inaccessible for the weapons of the enemy.
At the same time, the spectacular position of the castle offered, and still offers today, far‑reaching panoramic views of lower Val d'Adige.
If the old walls could talk… they would have plenty to tell us!
Festenstein is first mentioned in the records in the middle of the 13th century. It is assumed that the castle was built at that time, or considerably extended.
In any case, the castle was under the rule of the Counts of Appiano who probably left it to one of their vassals to manage. Running such a castle was monotonous and included the collection of taxes from the interest-bearing farms, the constant worry about the supply of the castle with water, food and firewood, repair work and endless guard duties. All this was a real nuisance given the castle's difficult to reach location.
Sometime between the 13th and 14th centuries, the castle may have been involved in battles and been damaged, because in 1383 it  became the property of the Counts of Villandro, with the condition that the desolate site be repaired. This proves that at the end of the 14th century, the castle complex certainly still had its functions.
In the subsequent years, the castle changed hands several times. In the 15th century it was owned by the Knights of Sparrenberg, and from 1654 to 1818 by the Counts of Appiano.
In 1897 the German Councillor of Commerce Kommerzienrat Julius Vogel (1838 – 1926) purchased the almost ruins and had them restored around 1910. He also  added a roof over the castle keep. After his death, the castle was left to decay.
In 2008 the ruins became the property of Meinhard Graf Khuen-Belasi. In 2012 and 2013, extensive restoration work was carried out, which essentially served to secure the existing walls.
The roof of the keep was given a new shape using old tiles.
A staircase leading from the gate chamber into the palace was replaced by a new steel one leading from the courtyard to the high entrance.
The site was cleared of debris,
the walls were repointed,
a cellar,
a baking oven and
a well shaft were uncovered.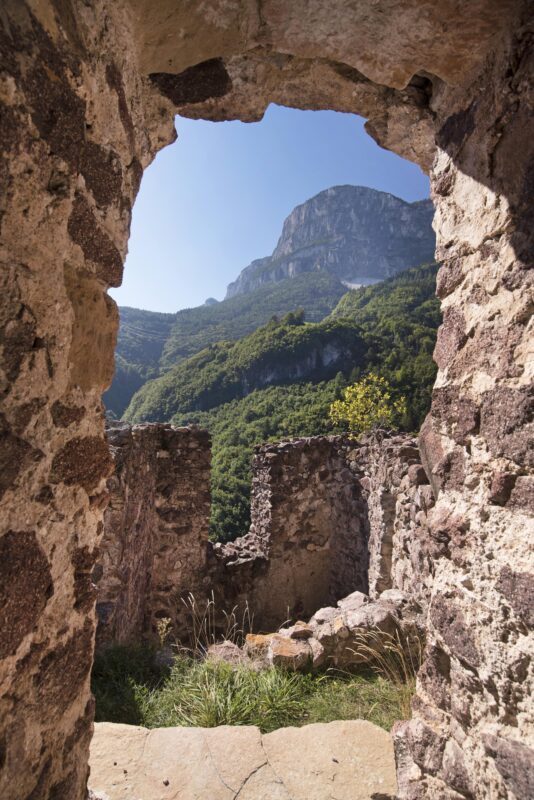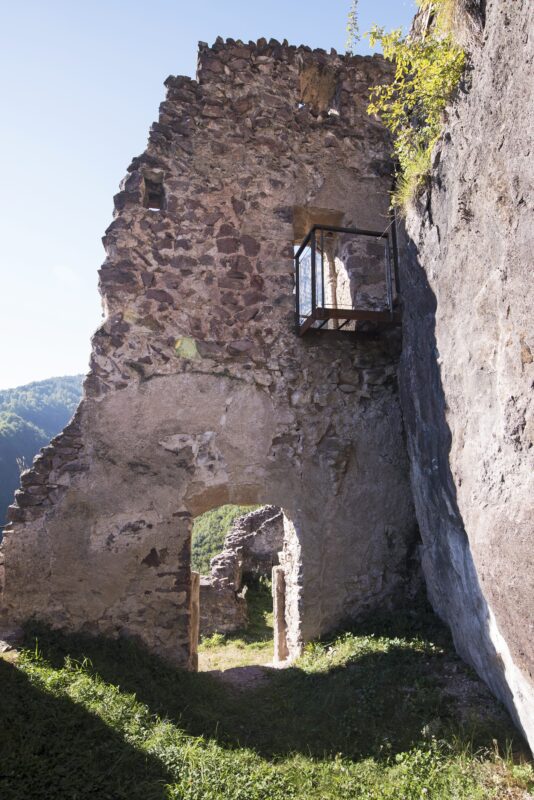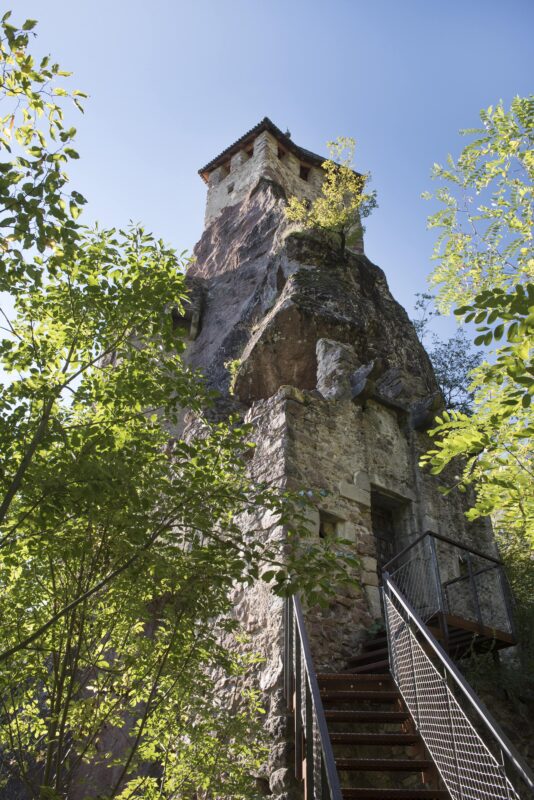 Due to its special location, the castle is normally closed and can only be reached on foot. Since 2019, the Andrian Tourist Association has organised special weekly openings from spring to autumn.